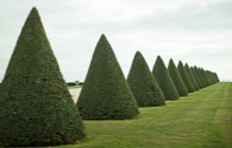 Having teenagers in my house highlights just how quickly the English language is evolving. There are loads of wonderful new words which I learn with alacrity but the ones that always fox me are those that have been hijacked to now mean something else – apparently my 'cheddar' is in my wallet, I mustn't be basic (boring) and never tell cap (lie!). LOL!
This language evolution is also happening within the world of recruitment. With all employers quite rightly keen for people to be their authentic selves at work, many MDs and CEOs are mirroring this openness in the process of finding great talent. This journey now often starts with the candidates meeting for an informal 'chat'. Time and again we hear leaders saddened by candidates doing just that: turning up and chatting!  
It is a bit like going into the MasterChef kitchen and just cooking boiled eggs for John and Greg. Imagine the look on their faces when you presented your egg! Sadly, while you may have had the skills required you didn't 'flex' them.
The 'informal chat' is actually a skilled thing to pull off – possibly harder than a formal interview. The air is relaxed which is the thing that often lures candidates into the wrong assumption that little is being noted – be under no illusion, it is. The secret to nailing it is in the preparation ahead of the event – know your audience. The skill on the day is to own the narrative, lead the 'chat' as it meanders through the state of the industry and lockdown hobbies, to your killer proof points as to why you are right for the role. Right in the middle of discussing the wonder that is Gogglebox, slip in an insight that redirects the 'chat' back to a low-key observation you have had on their business. Admittedly this has all become even harder with the limitations of the ZOOM 'chat'! There's nothing worse or more distracting than having to watching yourself being interviewed. Make sure to hide that view so you can concentrate fully on checking if your interviewer is 'throwing shade'!