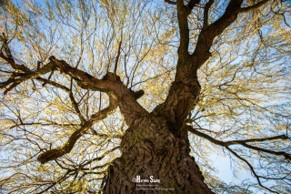 During lockdown, we've seen companies oscillate from "quick, we need to lose some of our people" to "quick, we need to hire more people" within months.
The unpredictable nature of the pandemic has brought chaos to those trying to balance resource and demand. If our business is a bell-weather for the wider market, we went from quiet to manic in the blink of an eye.
Some companies took the opportunity to 'restructure' their business to be leaner and more agile, while others were able to 'restock' their talent, focusing on improving their diversity. Both approaches were much needed but, in truth, they should be happening irrespective of any pandemic.
What has come to light is that while businesses can't afford to be over-subscribed with people, the opposite is just as troubling when new opportunities come knocking. We believe there's an emerging opportunity to hire smarter and more flexibly.
When I mention this, people immediately think of freelancers or temporary help. And there's no question that this creates more flexibility and scalability but most businesses, particularly in the world of marketing, prefer the reassurance of working with people they can get to know and trust over time.
The growing opportunity is the flexible-permanent hire. The individual who wants to commit to one or maybe two roles, and develop themselves with a company, but doesn't wish to be present or engaged for five days a week. Across the last year, we've seen so many talented individuals who have decided against committing to one full-time role. Instead, they would be happy to sign up to two, three or four days a week. Or five mornings. Or as and when the work is there.
This gives talent the opportunity to stay fresh and energised, whilst it gives the company relief on its payroll and a workforce that brings new ideas into the business.
As changes play out in our new world, organisations are missing a trick if they can't offer this level of flexibility. Returning mums, committed dads, part-time carers or volunteers, aspiring entrepreneurs, those who just enjoy the thrill and variety of having a side-hustle – they are all interested in permanent roles that don't require full-time commitment.
Liz Jones and I took the plunge at Conker last Autumn and doubled the size of our business. We were able to bring in three super-stars who were all prepared to commit themselves to the business but also wanted some balance and time to do other things. It's the best thing we ever did.
So the next time you think about a restructure, or a restock, maybe think about rework too.